Auto driver wins ₹25 cr, largest Kerala lottery win ever!
20 Sep 2022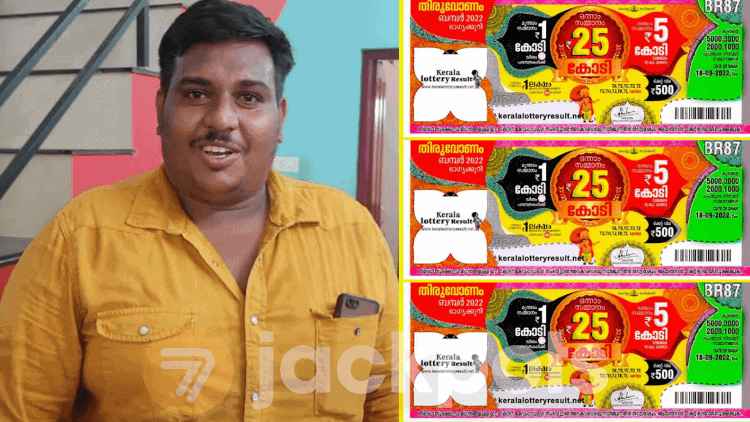 ₹25 crores Onam bumper price goes to former chef, Anoop
Kerala recently saw its largest lottery prize ever be dealt to winners during the Onam bumper 2022 draw of the Kerala lottery.
With a top real money prize of ₹25 crores, a ₹5 crores prize for the runner-up, and a ₹1 crore prize for the ten people in third place, the lottery draw that occurred on the 19th of September 2022 would come to change the life of one lucky Indian man especially.
Anoop, an autorickshaw driver from Sreevaraham in Thiruvananthapuram, landed the lucky ticket with the number TJ 750605, resulting in the massive ₹25 crores win.
After regular gambling tax deductions, Anoop is awarded ₹15 crores and 75 lakhs rupees.
Anoop, an ordinary man with a lot of luck
Anoop had spent ₹500 on one of the 67 lakh tickets that were available for the Onam bumper draw. This particular ticket was purchased from the Bhavaghaty Agency three days before the draw.
And the ₹25 crores lottery win is sure to turn Anoop's life around. Currently working as an autorickshaw driver and having previously worked as a chef in a hotel, Anoop had considered moving to Malaysia to work as a chef and had even taken a loan to finance his move.
It's safe to say that Anoop now can decide if he wishes to continue working or if he'd rather take some time off, letting his prize money cover any expenses.
The significance of the Onam bumper
Onam is a celebratory time where participants remember the good governance under the rule of Mahabali, a former Keralan king.
While Onam begins on the 30th of August, it continues with Atham and concludes with Thiruvonam.
That said, Onam is mainly a harvesting festival filled with traditional games, dancing, music, and a big celebratory feast, also known as the "Onasadya."